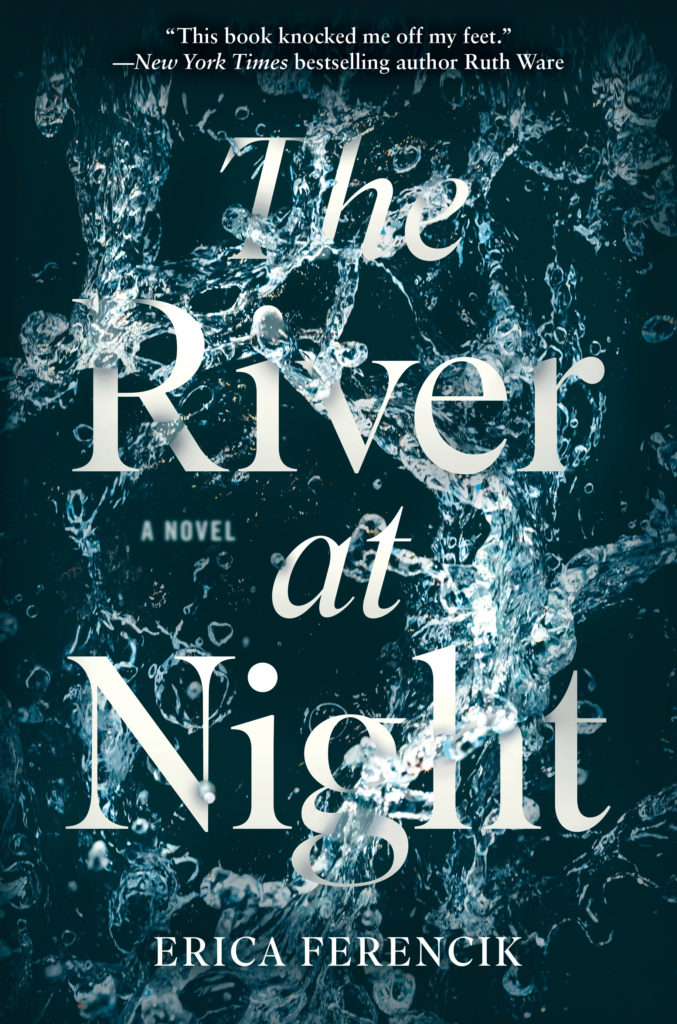 Download Cover Art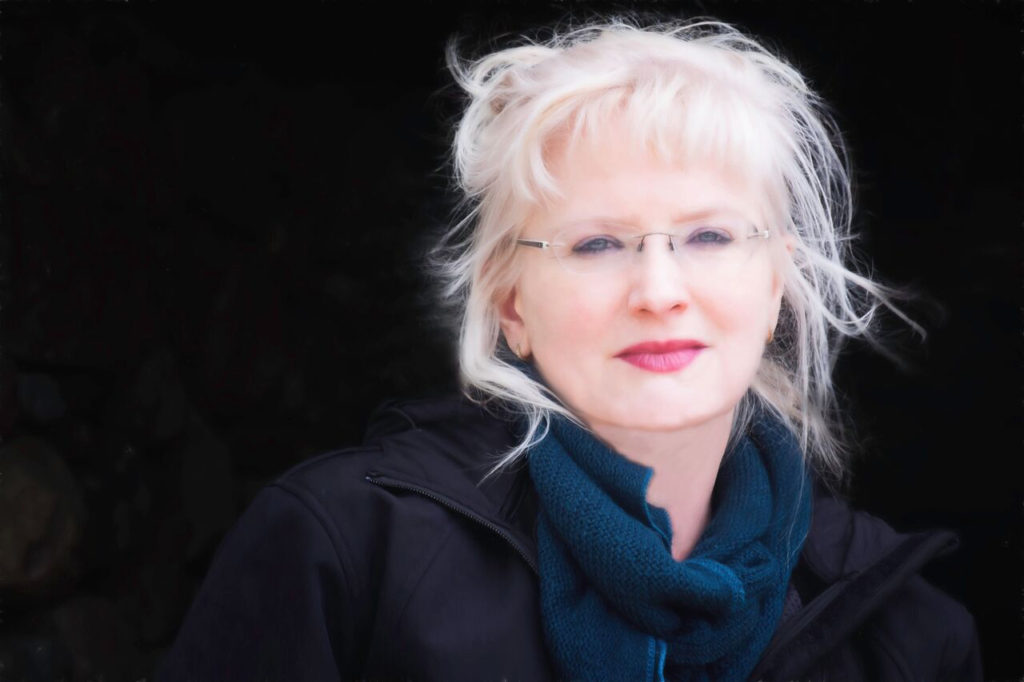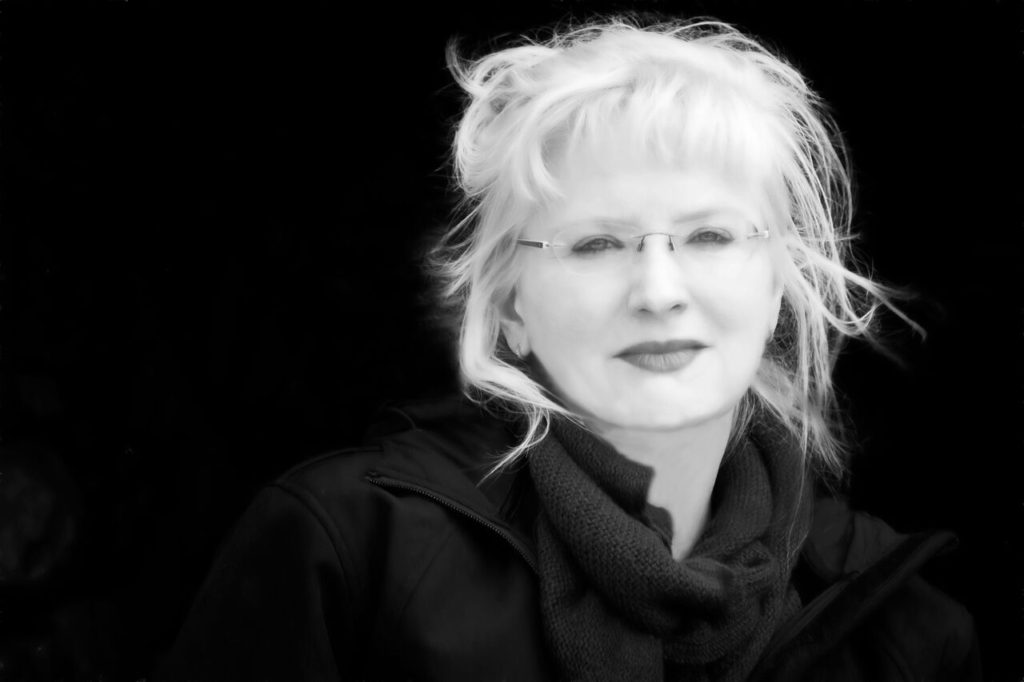 Publicist:
Meagan Harris
Simon & Schuster/Scout Press/Gallery Books
Meagan.Harris&simonschuster.com
212.698.4792
For Agent/Rights Inquiries:
Folio Literary Management
Erin Harris
eharris&foliolit.com
212.400.1494
Buy Links:
Simon & Schuster
Amazon
Barnes & Noble
Books-A-Million
IndieBound
iBookstore (ebook)
Kindle (ebook)
Nook (ebook)
Google Play (ebook)
Social Media:
Twitter: https://twitter.com/EricaFerencik
Facebook: https://www.facebook.com/AuthorEricaFerencik
Goodreads: https://www.goodreads.com/author/show/1837302.Erica_Ferencik
Instagram: http://www.instagram.com/ferencikerica
The River at Night 
Simon & Schuster/Scout Press/Gallery Books
January 10, 2017 ISBN: 9781501145155
Book Summary
A high-stakes drama set against the harsh beauty of the Maine wilderness, charting the journey of four friends as they fight to survive the aftermath of a white water rafting accident, The River at Night is a nonstop and unforgettable thriller by a stunning new voice in fiction.
Winifred Allen needs a vacation.
Stifled by a soul-crushing job, devastated by the death of her beloved brother, and lonely after the end of a fifteen-year marriage, Wini is feeling vulnerable. So when her three best friends insist on a high-octane getaway for their annual girls' trip, she signs on, despite her misgivings.
What starts out as an invigorating hiking and rafting excursion in the remote Allagash Wilderness soon becomes an all-too-real nightmare: A freak accident leaves the women stranded, separating them from their raft and everything they need to survive. When night descends, a fire on the mountainside lures them to a ramshackle camp that appears to be their lifeline. But as Wini and her friends grasp the true intent of their supposed saviors, long buried secrets emerge and lifelong allegiances are put to the test. To survive, Wini must reach beyond the world she knows to harness an inner strength she never knew she possessed.
With intimately observed characters, visceral prose, and pacing as ruthless as the river itself, The River at Night is a dark exploration of creatures—both friend and foe—that you won't soon forget.
Author Bio
Oprah chose Erica Ferencik's debut novel, The River at Night, (Simon & Schuster, Gallery/Scout Press,) as a #1 Pick, calling the book "the page-turning novel you've been waiting for, a heart-pounding debut." Entertainment Weekly named it a "Must Read," and calls the novel "harrowing…a visceral, white knuckle rush." Jungle, a thriller set in the Peruvian rainforest, will be released in late 2018. Her work has appeared in Salon and The Boston Globe, as well as on National Public Radio. Her novel, Repeaters, has been optioned for film.
Praise for The River at Night
US PRAISE
"A heart-pounding debut novel…a ripsnorting survival tale bolstered by Ferencik's writing, which captures both the beauty and danger of the wild." #1 pick on Oprah.com's Page-Turning Novels You'll Race Through—and Read Again
"If it were a movie (which it's likely to be), Ferencik's nail-biting tale—about a rafting trip gone wrong—would be The Descent meets The River Wild. But for now, her literary thrill ride is shooting off the page."
—Entertainment Weekly ("The River at Night" was also named to the "Must" list in the January 20, 2017 issue)
"This novel quickly becomes a dark, more-twisted-than-the-river tale of secrets as night falls in the wilderness."
—Marie Claire
"This book takes 'page-turner' to a whole new level."
—Bustle (the novel was #3 in Bustle's "17 of the most Anticipated Thrillers of 2017")
"A fast-paced race against nature and things that lurk in the woods that no one dreamed could be there, as well as a statement on the importance of friendship, tolerance and acceptance. It moves along as swiftly and tumultuously as the river the four women and their male guide embark on, dropping readers into pitfalls, unseen dangers and bubbling cauldrons of backstory that wash one onshore breathless, yet desiring more. The writing is taut and engaging, not overly melodramatic, and if nitpicky readers can overlook flaws in the minor details (for instance, goldenrod doesn't bloom in June, and wolves are not likely to be heard howling in the Maine woods at night), they are sure to forget the real world for several hours of chilling entertainment."
—Shelf Awareness
"Ferencik, no stranger to creating an effective blend of dread and horror (showcased in her novel Repeaters), continually surprises with as many plot twists and turns as the titular river itself. Following the influence that the various characters' strengths, flaws, insecurities and determination have on the ultimate resolution is a captivating experience. This is a novel that will burrow in your memory well after its conclusion."
—BookPage
"Set over five days, this adventure tests the women's friendship while also depicting their resilience. Fans of John Dickey's Deliverance will enjoy this current take on the wilderness survival tale."
—Publishers Weekly
"A gal-pal vacation goes over the falls and into hell…you won't put it down."
—Kirkus Reviews
"In the tradition of James Dickey's Deliverance, this exciting survival tale by the author of Repeaters hooks from the first page, but it is the strong character development that really stands out. Wini is a compelling heroine, a flawed woman whose fears and regrets are fleshed out by flashbacks throughout the narrative. The friendships among the four women are well drawn and believable."
—Library Journal
"For your mid-winter thrills, The River at Night will take you on a heart-pounding literary ride through the harsh and gorgeous Maine wilderness…Ferencik's debut novel will keep you on the edge of your seat."
—The Riveter
"Surprising, exhilarating and suspenseful, it's a treacherous, rapid thrill-ride."
—Portland Herald Press
"Author Erica Ferencik, with Boston-area roots, piles on the dread in The River at Night. In this page-turner, Maine meets Deliverance – a gothic rendering Carolyn Chute got very right in Beans of Egypt, Maine."
—Rae Padilla Francoeur, Seacoastonline
"The novel manages the kind of character development and probing of motivations that most books in the genre miss out on."
—Electric Literature
Named one of "13 Books for Stephen King Fans Coming in 2017"
—MediaBookBub.com
#7 in Parchment Girl's "50 Amazing New Books to Get Excited About This Winter"
"The River at Night is a heart-pounding, suspense filled, gem of a book. You will not be able to put it down. It pulls you in right from the first chapter and never lets you go. My advice? Clear your calendar for a full 24 hours, grab a copy of this book and get comfy. You won't regret it."
—Amie's Book Reviews Blog
"I literally couldn't turn the pages fast enough once the action began and for the rest of the book I'd catch myself holding my breath. With her breathtaking, detailed writing Erica Ferencik put me right in the river as well as smack in the middle of the woods at night with them. And there are bad things looming in both places you can count on that! And the twists…I literally gasped out loud at one of them and had to re-read the section to be sure that what I had just read was true.  Upon finishing this tension filled read my first thought was…now THAT's how you write a thriller!!"
—It's Book Talk
"The River at Night meanders, misleads, then puts the hammer down, rushing the rapids of emotional and physical pain, hoping for endurance, to be able to say they lived it and survived. I loved this adventure and look forward to more by the talented Erica Ferencik."
—The Zest Quest
"Ferencik's debut novel is a must-read for anyone who loves high-intensity thrillers. Her use of foreshadowing and flair for suspense is impeccable; it sets the stage for a terrifying few days in the wilderness of northern Maine. Rich imagery and attention to detail are just a few of the reasons why Ferencik is one of the best new thriller writers out there!" – RT Book Reviews
"A compelling tale from the very start, The River at Night is a page-turning thriller that offers its reader a slice of escapism from the banalities of everyday life."
—The Unlikely Bookworm
"I loved The River at Night! I thought it was a fabulous debut and absolutely great page-turning fun! The characters are fabulously drawn, as are the relationships between them…it was a page-turning one. The story is packed with tension and action, enough so that I desperately wanted to finish in one sitting – I was close, up again and finishing at 5 am!"
—No More Grumpy Bookseller
UK PRAISE
"One of the best new crime thrillers to read in 2017"
—Red Magazine
"Where the thriller is headed"
—Sarra Manning, Red Online
"The book takes the trend of psychological, female-driven thrillers and turns it on its head to create a true page turner."
—Dead Good Books (Selected as one of the "Hottest Debut Crime Novels of 2017")
"Fast-paced, suspenseful and travels the gamut of life experiences…as perils aplenty present themselves and the narrative races towards a splendid climax."
—Maxim Jakubowski
"Ferencik really gets under the skin of her characters, and brings depth to the horrors that await them on the river."
—The Big Issue
"Like the raft on the rapids of the river, I was swept along breathlessly through all the twists and turns of this most unusual thriller."
—Shots Online Magazine
"The River At Night is a well-crafted, compulsively readable novel that will enthral readers and offer them a riveting escape from reality."
—CultureFly
"Much like the white waters, this book pulls you along at a frenetic pace, dragging you deeper into the story until you are completely submerged."
—From First Page to Last
"I could almost imagine the fine mist of water from the bone-crunching rapids, and hear the thundering as it meandered through the land."
—BibliophileBookClub
INTERNATIONAL PRAISE
"With The River at Night, Erica Ferencik has created a surging and compulsively readable all-female nature thriller."
The Sydney Morning Herald
"Th(is) new author's literary thrill ride is shooting off the page."
Who Magazine, also recommended as a "hot summer read"
"The pacing and the delivery through Win's perspective provides an immersive sense of the dangers of the trip that keep the reader engaged until the end."
"The River at Night is a thrilling read, as wild and twisting as the river it's set on… as soon as you get into this book you can't put it down"
"This adrenalin-pumping page-turner has no fight sequences, guns, or two-dimensional ex-military heroes… just four BFFs on a white-water-rafting holiday gone horribly, fatally wrong."
"Overall, The River at Night is an ominous and suspenseful read—just the ticket for the armchair adventurer."
BLURBS
"Raw, relentless and heart-poundingly real, this book knocked me off my feet like a river in spate."
—New York Times bestselling author Ruth Ware
"A twisting, turning thrill ride of a novel, The River at Night will sweep you along, pull you under and not let you come up for air until you've turned the last page.  Erica Ferencik expertly captures the wild, untouched Maine landscape and the ferocity of both nature and humankind."
—New York Times bestselling author Jennifer McMahon  
"Lost in the brutal Maine wilderness, four women struggle to survive, testing the boundaries of their friendship and the limitations of their own strength and mortality.  Terrifying and wholly visceral, The River at Night will leave you gasping, your heart racing, eyes peering over your shoulder to see what follows from behind.  Take a deep breath before you begin because it's the last you'll have until you're through."
—New York Times and USA Today bestselling author Mary Kubica
"The River at Night is a dark, twisting, unrelenting thriller that kept me frantically turning the pages well into the night. Erica Ferencik skillfully combines jolting plot twists, lyrical prose, and a beautifully brutal setting, cementing The River at Night as my favorite debut novel of the year."
—New York Times bestselling author Heather Gudenkauf
"With a title like The River at Night, the plot had to be swift and twisting, yet what enraptured me completely was Wini's bigger triumph over the wilderness of the heart, a vivid journey amplified by a deeply textured depiction of both the devastating and glorious ways that true friendship can tear us down … and build us back up again. Ferencik's writing pulses with a dangerous energy akin to the river she depicts."
—New York Times and USA Today bestselling author Vicki Pettersson
"The River at Night is a white-water thrill ride to be sure. But it's more than than that. Erica Ferencik digs deep into friendship, midlife angst, and how we can surprise ourselves when the worst things happen. Wini is a character I can imagine myself knowing, sharing secrets over coffee. I pulled for her the whole way, through all the rapids, all the bends and twists of this terrific debut."
—New York Times bestselling author Lisa Unger
"Ferencik pushes her characters to the edge in a starkly beautiful and unforgiving wilderness, where their worst nightmares become all too real. A harrowing, devastating, and superbly written thriller, The River at Night grabbed hold of me and didn't let go until the final, perfect sentence."
—AJ Banner
"The River at Night is both a haunting, twisting thrill-ride through the Maine wilderness, and a story of friendship, humanity, and the will to survive. Terrifyingly real and impossible to put down."
— Megan Miranda
"Erica Ferencik's The River at Night is a high-octane debut, a thriller that combines the watery adventure of Deliverance with the twisting psychological suspense of Lisa Unger. This is a taut, tense novel that rushes like the fastest rapids. Grab a hold now and enjoy the ride!"
—David Bell, author of Since She Went Away
"A fantastic book… a brutal, tender story."
—T.R Richmond, author of What She Left
"The River at Night is a visceral and pulse-pounding thrill ride of a novel, beautifully crafted with stunning descriptive writing that left me pining for the Maine wilderness in all its perilous beauty."
—Chris Ewan, bestselling author of Safe House